Recommended!
| Brainbuilder™, Local News, Local News Australia, Maths, Website tips
After a long holiday, it is almost time to go back to school. Every parent knows the struggles of their kids starting a new year of school and adjusting to new teachers, new classmates, and maybe, a new school. Regardless of their age, every kid's first day of school is always filled with nervousness and excitement.
The Huffington Post notes 8 important back to school tips to start off the school year. Some of the tips are to get familiar to the course syllabus and knowing what is expected of you. Moreover, listing out academic goals, knowing your learning styles, and having personalized study plan will improve your study habits and contribute to higher test scores! (See full article here)
To jump start your kids study habits before entering a new school year, we have been offering Holiday Programs that consistently deliver great responses from our students and parents.
Once again, this January Holiday Programs started off the year with great success.
During the three week holiday program, we have successfully equipped students with strategies and built their confidence to give them a head-start in the new year.
Our learning outcomes targeted NAPLAN, ICAS, and Maths Olympiad  for Year 1 to Year 6 students and Extension Enrichment for our high school students.
This Holiday Programs, children are encouraged to look at different methods with the most efficient strategies to answer challenging problems.
Unlike a normal classroom environment, students are also being engaged with visual aids and hands on activities that piqued their interest and learn Maths the fun way.
Some memorable feedback from our students…
Have you learned anything new these holidays?
Here are some of their responses…
"Word problems that are really fun", "Everything!", "It was very fun and I hope to come to the Holiday Program again", "I love it so much!" "It really helps with going over what we studied and going further into what we will learn" "it is a fun class to improve your brain and makes you smart"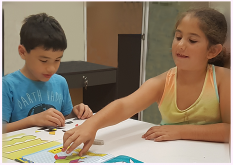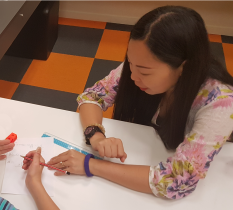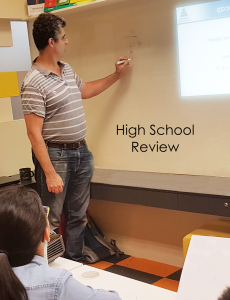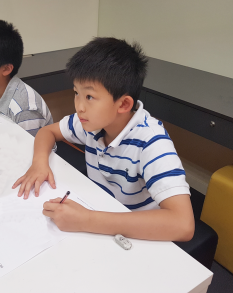 Stay tuned for more information on our next Holiday Programs.
>> To see more testimonials from our students and parent Click here