Dr Fong Keynote Speaker at International Maths Forum
| Global News, Maths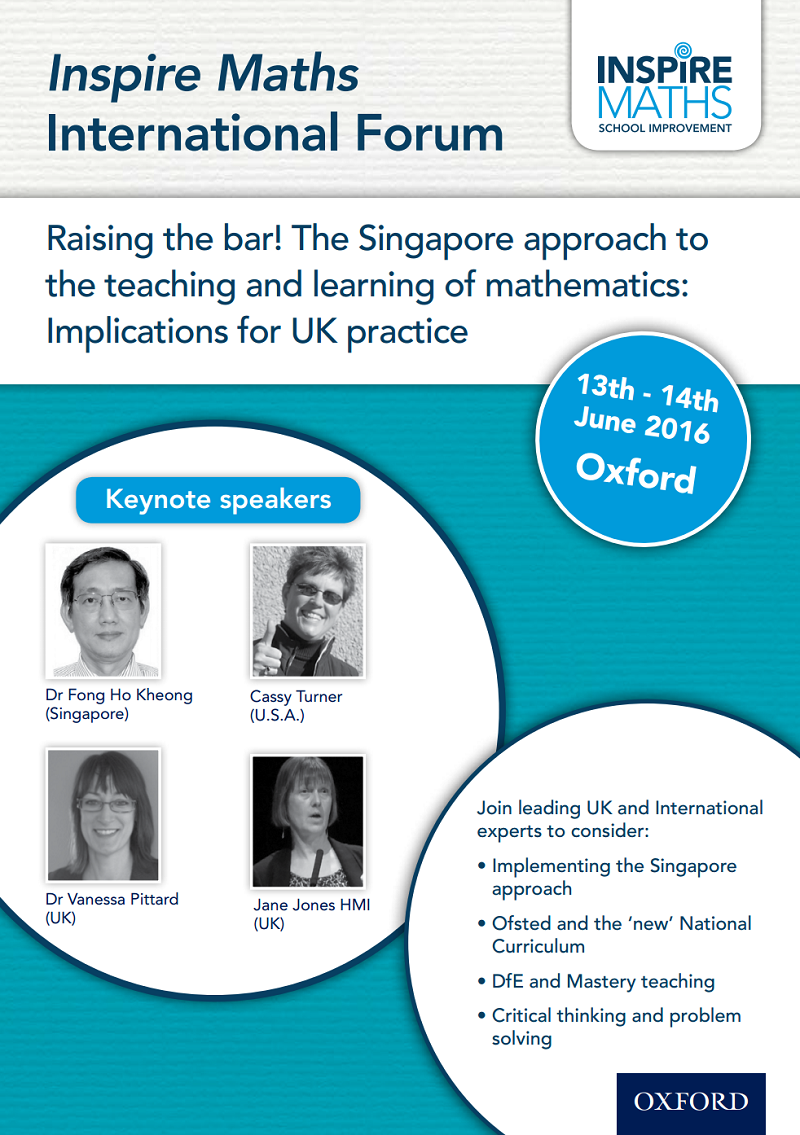 World-renowned Singapore Maths academic and found of BrainBuilder™ Learning Centres, Dr Fong, will be a keynote speaker at the upcoming Inspire Maths International Forum being held from 13 -14 June in Oxford, UK.
The focus of the forum is  Raising the bar! The Singapore approach to the teaching and learning of mathematics: Implications for UK practice and at the forum, Dr Fong will join leading UK and international experts to discuss:
Implementing the Singapore approach
Ofsted and the 'new' National Curriculum
DfE and Mastery teaching
Critical thinking and problem solving
Other keynote speakers include:
Cassy Turner (USA), internationally recognised expert on the Singapore approach, who has helped bring the Singapore approach to thousands of schools across the U.S.A. and worldwide
Dr Vanessa Pittard (UK), Assistant Director, Curriculum and Standards, DfE
Jane Jones HMI (UK), Ofsted's National lead for mathematics
For more information, view the forum brochure or visit their website.
Find out more about the Inspire Maths series.
For more information about Dr Fong or Brainbuilder™ Learning Centres, click here.