AMC Training Program
| Brainbuilder™, Global News, Local News Australia, Maths, Test
What is AMC?
The Australian Mathematics Competition is one of the largest school-based mathematics competition involving around 700,000 participants yearly in over 30 different countries.
The competition, held on Thursday 27th July 2017 this year, aims to test students' mathematical thinking and problem solving skills. The questions gets more difficult as they progress, this ensure that every students will be challenged along the way.
Give your kids the opportunity to discover their talent in mathematics.
Students are also given a certificate recognizing their performance that's proven to be useful for future external recognition of their achievement.
As a partner to the Australian Mathematics Trust, we are an authorised testing centre, to encourage fostering the positive approach to maths challenges at our centre.
Last year, our AMC Training program students went beyond their expectation.
Our last AMC training program have helped our students to achieved more High Distinction and Distinction than Credits and others; with many of them receiving Top Honours.
At the end, all of our trained students acknowledge that AMC Training program have helped them tackle more challenging questions and stretch them beyond their level.
This year, we will run the AMC Training classes in Term 2, for 8 sessions.
This will be held every Tuesday from the 2nd May – 27th June 2017, either at 4pm-5pm or 5pm-6pm.
This training program will equip students with effective and efficient strategies for the upcoming AMC.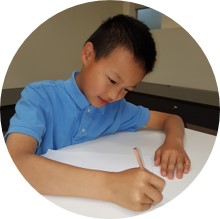 Give your child a competitive advantage and the confidence to tackle the AMC.