At BrainBuilder™, we believe that all of students have the ability to succeed given the right tools and environment. Our students consistently reach their goals and gain achievements, whether it be excelling in a competition, gaining entry to a selective school or simply building confidence to put their hand up in class.
View the latest achievements from around the BrainBuilder™ world:
Australia
2016 Selective School Test Results and Achievements:

As the results of the students who have taken the latest high school selective school entrance exam are starting to come through, we would like to congratulate all the hard work our  students and parents have put in on their maths journey. Find out more
Top performing students:

Jason has been accepted into James Ruse Agricultural High School, one of the state's top performing selective high schools for 2017. He's been equipped with strategies for solving challenging maths problems that he also enjoys.
Shannon, 15, a student at our Eastwood Centre for 2 years. Shannon has improved her NAPLAN scores from Below Average in Year 7 to Above Average in Year 9.
Tyson, a high achiever at our Eastwood Centre who has gained entry into the Ku-ring-gai Unit for Gifted and Talented Students at St Ives North Public School.

Eastwood Awards Ceremony

The Inaugural BrainBuilder™ Awards were held on Sunday 6 December at the Epping Club in Sydney. The awards recognised 2015 graduates, high achievers and students who have best demonstrated the key BrainBuilder™ values at the Eastwood, Sydney Learning Centre. Find out more

ICAS Results 2015

Congratulations to all of our students who sat for the 2015 ICAS Exam. At our Sydney BrainBuilder™ centre, over 90% students who went through our intensive training program achieved a credit or higher, with more than 50% scoring either a Distinction (top 10%) or High Distinction (top 1%). Find out more.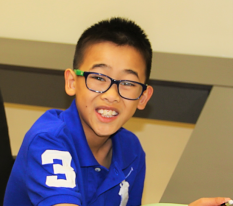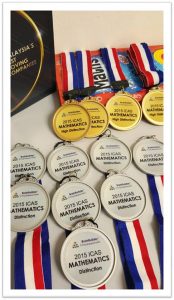 Malaysia
BrainBuilder™ has ranked up with the top Malaysian schools and in the world for various world class Mathematics competitions and assessments.  Our students have garnered over 1,000 high achievement awards from competitions such as ICAS, AMC, KMC, SASMO, APMOPS, CMC and other Maths Olympiads.
*BrainBuilder Regional Awards Ceremony at Bukit Jambul
A much looked forward annual event for our students who trained at our centres and were awarded with efforts attaining top honours and Gold Medals at international competitions – Kangaroo Maths Competition and ICAS.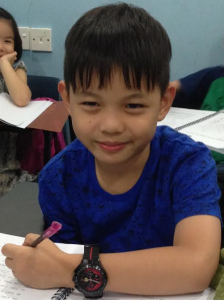 *Top Performing Students:
Jared Goh was awarded top Maths award at his school (HIS)! Jared has been our student at BrainBuilder™ Sri Hartamas for more than a year. Find out more. 
Singapore
Parent World Singapore Accolades

In the Parents World magazine 2015/2016 survey, BrainBuilder™ was voted the "Best Mind Development Program" in Singapore while also being named on the "Best Enrichment & Learning Schools List" for 2015. Find out more. 
Want to know more about how your child can achieve their maths goals. Contact us now.