The Math Essentials series is written for elementary school students who require additional support in mastering essential concepts, skills, and strategies taught in the classroom.
Through examples with detailed solutions and clear explanations of key terms, this series aims to help children build a strong foundation in Mathematics and make learning a positive and rewarding experience.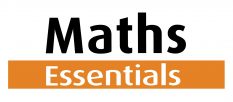 Why Maths Essentials?
Builds a strong foundation teaching through examples, giving clear and detailed explanations of concepts in context.
Teaches Maths in a positive and rewarding experience for students to learn.
"I'm aware Singapore maths is one of the best education a child can receive. It builds confidence and foundation of mathematics. I want my kids to have a very strong understanding of maths and feel happy with who they are working with. At 

BrainBuilder™

, they have the proper ratio of teachers to students, plus teachers have a very strong passion in what they teach." Nadine, mother of three.
Other series' by Dr Fong