Study shows brain networks play a key role in cognitive thinking ability
| Brainbuilder™, Courses, Global News, Maths
To most, maths might be one of the hardest subject to master. How do some people finds it rather easy when it comes to solving challenging maths problem?
The neuroscience research group from Stanford University have followed 43 kids from age 8 to age 14. During the study period,  they regularly take brain scans of the children and also stimulate them with numerous cognitive test that includes IQ, memory, numeracy and reading. By looking at the brain scans, they discovered that our ability in cognitive thinking are strongly linked to some parts of the brain. Furthermore, these three main regions need to work together to create a link; the stronger the link, the more successful you will be in learning maths.
This breakthrough raises diverse opinion regarding how your brain can determine a child's maths future. However, Evans supports his finding, "There's a remarkable amount of heterogeneity in how each kid can end up." Therefore, if your kid is not performing well now, it is not necessary that they will do poorly in the future. Through the right guidance, some activities are also proven to help reshape their brains that would make learning easier. (See full article here)
At BrainBuilder™, our Singapore Maths programs is developed through high-quality research to stimulates different parts of your brain.
Our funda maths, power maths, and enrichment programs help builds a solid foundation of maths concepts by using hands on activities and visual aids while applying different strategies to solve problems.
>> Find out more about our programs
In addition to this, our instructors are trained to tailor each child's progress to reach their goals. Extension and Enrichment programs are also provided to stretch students who are performing beyond their level to maximise their potential.
>> Read more about our accelerated students' success stories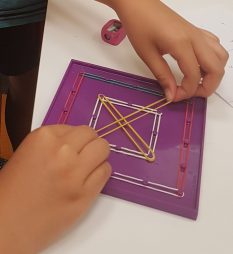 Give your child a memorable learning journey with BrainBuilder™.